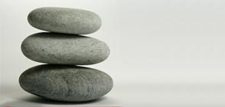 Pages
Catering for: SINGLES/COUPLES and GROUPS
Enjoy the comfort and tranquility of your own home or accommodation. One of our mobile massage therapists can come to you.
Pages
Mobile Massage D

aylesford - Hepburn
Our team of mobile massage therapists come to you...
Relaxation Massage
Pregnancy Massage
Head Neck & Shoulders Massage
Ayurvedic Foot Reflexology
Aromatherapy Facials
Lime & Ginger salt scrubs
Summer Massage Packages
Peppermint Foot Treatments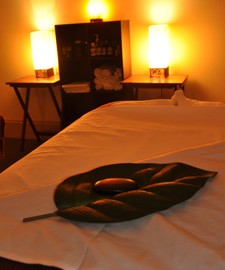 Pages
We have a commitment to bringing you the finest quality care, treatments and therapies to ensure your deep sense of well-being. Our massage and healing services cater for individuals, couples and groups.
Our mobile massage service is available on request.
Our massage and healing treatments utilise exceptional quality products based upon Pure Botanical ingredients for the face and body from Perfect Potion... more
Pages
Cancellation Policy
For single or double massage bookings a minimum of 48hrs notice needs to be given.
For massage groups of 3 or more.....96 hours notice is required.
Less than these times will incur a 50% cancellation fee of total price.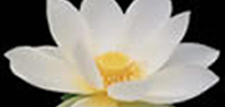 Pages
GIFT CERTIFICATES
Spoil your loved ones with a gift certificate during their stay in Daylesford or Hepburn Springs.
Ideal for birthdays, anniversaries, graduations, Mothers and Fathers day and Christmas.
Book one now by phoning 0417-783087.
Choose from any of our natural therapies or massages.
Complete Bliss
Lomi Lomi Massage
Aroma Facials
Pages
Our healing treatments include Aroma Facials, Sugar Scrubs, Ear Candling, Indulgence Packages... more
This is a deeply nurturing treatment, creating a sense of balance & calm with a soothing massage. It is a journey of pure relaxation as the hot stones melt away tension & promote self healing. 1.5hrs $170, 2hrs $215
Promoting a peacefulness and a sense well-being, Ear Candling can assist with Swimmers Ear, sinus problems and some headaches. Treatment includes head and scalp massage of reflex points. 1hr $105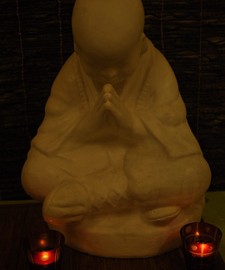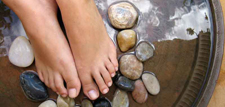 Pages
What's New?
Kahuna Massage
Kahuna is a whole body massage that will relax, revitalise and revive you. Using Polynesian energy points of the body, Kahuna connects mind, body and spirit with gentle, yet deep flowing form of massage. Kahuna is a moving experience for those of us who are physically, emotionally and mentally exhausted, cleansing the emotions and removing built up tensions. The fundamental principles of Huna are: "I am aware" "I am free", "I am focused", "I am here", "I am happy"."I am confident", "I am positive"....... 1.5hrs...$160
Reflexology...
Bookings are now being taken for our in house reflexologist Pamela.
Pamela is very knowledgable and has more than 20 years experience in this field.
What is reflexology?
It is based on the principle that all components of the body are reflected in reflexes in the feet, hands, ears and face. Stress, toxins and illness create blockages in the body inhibiting the flow of energy. These blockages also manifest in the corresponding reflex points in the feet and hands.
Stimulation of the congested reflexes assists in clearing these blockages,allowing the flow of energy to be restored. *Reduces stress *Balances the nervous system *Improves sleep quality *Boosts lymphatic function *Improves circulation *Detoxifies the body.
1hr Feet & Hand Reflexology.....$98 Bookings essential.